New Builds, Architectural Homes, Extensions or Renovations.
Who We Are
Sarich Design & Build
Sarich Design and Build was established because we wanted to develop a building company that defies the cliches and expectations of building. We aim to provide a service that people rave about, with a unique and individual experience.
We are experienced residential builders specialising in custom built new homes and complex renovations. Sarich Design and Build is locally owned and operated, with a love for the Bay of Plenty and all it has to offer, and we believe we are the best building company in the market for homes in Tauranga, Mount Maunganui, and Papamoa. We understand everyone and every project is unique and as such, we will consult with you to define your vision and understand what you want to get out of your build. As a company, we endeavour to be solution-focused and problem solving so as to provide the best possible outcomes for our clients.
We understand that any building project can be a huge financial and emotional commitment. Our skills and experience can guide you through the process to minimise the stress and emotional impact, and deliver the high-quality home that you dream of.
We utilise project management software and technology to support us in managing and tracking our builds. A unique login will be provided to allow you to view your build at any time. You will have the option of uploading your preferred fixtures and fittings, photos, and information we require onsite to ensure that there is no miscommunication. Communication is essential to the success of any building project and contributes to our delivery of excellent service and high-quality products.
We will fully project manage your build, organising all the required trades and suppliers so there are minimal downtime and stress. In addition, we take care of arranging Council inspections to save time and hassle. A typical build has over 25 different companies involved, which can sound overwhelming to the first time builder! Our project management occurs in-house and is overseen by Bevan Sarich, owner of Sarich Design and Build, using Buildertrend software. The team includes qualified and licensed builders who are site managers and oversee the day to day running of the worksite.
Sarich Design and Build are members of the New Zealand Certified Builders Association and Master Builders Association. Bevan Sarich is a past member of the NZCB committee. As a result, you can build with real peace of mind; we pride ourselves on quality workmanship and have a track record of providing exceptional service to our clients. It is our priority to have honest and clear communication, as this is the key to a successful relationship and build project.
Highly skilled and carefully selected, we have a dedicated team of tradesmen and subtrades. We
work collaboratively with the Building & Construction Training Organisation (BCITO). Our teams train apprentices through this organisation, and our workers are highly-skilled and experienced by the end of their apprenticeship.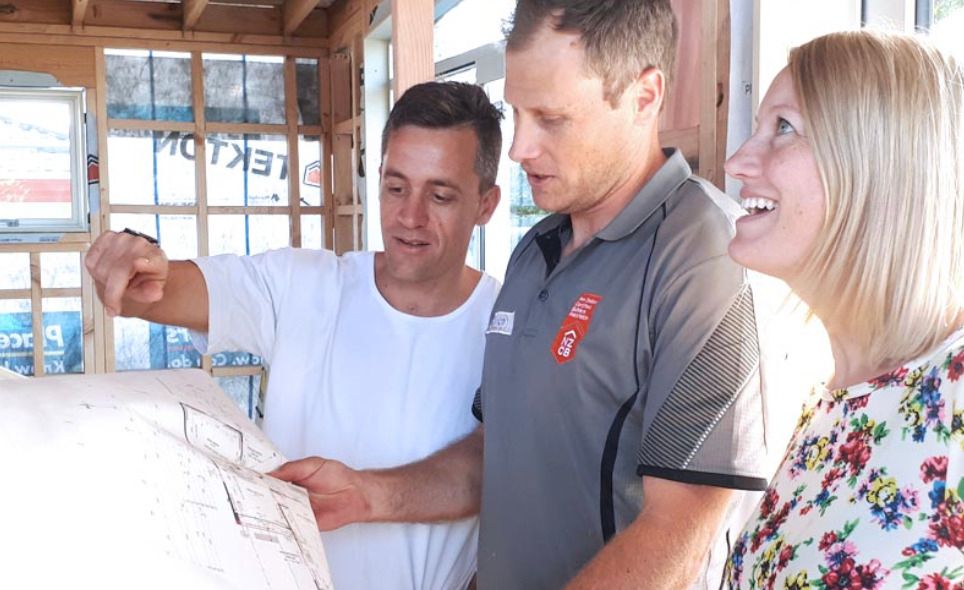 Core Values
What Makes Us Tick
QUALITY
Passionate about high quality and believe things should never be "just good enough", they must be exceptional
COMMUNICATION
Communication, clarity, transparency, reliability, professionalism is essential
SERVICE
To constantly evaluate our service delivery, and systems for the best client satisfaction
RELATIONSHIP
Priority to deliver client satisfaction. Importance of developing a great working relationship with each client.
CERTIFIED and REGISTERED
Members of BOTH Certified builders association of NZ and Registered Master Builders Association of NZ enables us to have the tools behind us to make whatever project we take on run to the highest possible standards. We can offer the 10-Year Master Build Guarantee.
NO SUPRISES
We work closely with the home owner and provide a clear itemised quote detailing all work included or excluded.
CARE
Courteous and thoughtful when working in clients home regarding noise and mess as well as working in with clients individual requirements. We are respectful to surrounding neighbours and environment.
SAFETY
We ensure safety at all times and remain up to date with current legislation. We are members of Sitesafe and comply with the standards set by Worksafe New Zealand.