New Builds, Architectural Homes, Extensions or Renovations.
Certified and Licensed Builders
Build Your Dream Home
Building a new home for your family can be one of the most exciting times in life, but equally can be one of the most stressful. Sarich Design and Build endeavours to manage your project with utmost skill so you can avoid any negative experiences. Before you begin, you may be asking yourself some important questions such as: Do I have the right builder? Are they certified and licensed? Will they manage the project from start to finish and do they have any guarantees?
We believe that we are the best builders to address your residential needs based on our six core values. We have a passion for delivering quality workmanship and are always evolving our processes to provide the best possible customer experience for you. We believe in quality communication and only form relationships with the best subtrades in the business. Finally, we are licensed building practitioners and a member of New Zealand Certified Builders which ensures you have the Halo Guarantee – the most comprehensive 10 year residential building guarantee on the market. If you have any further questions or concerns, we are happy to discuss them further in your obligation free Design to Build consultation.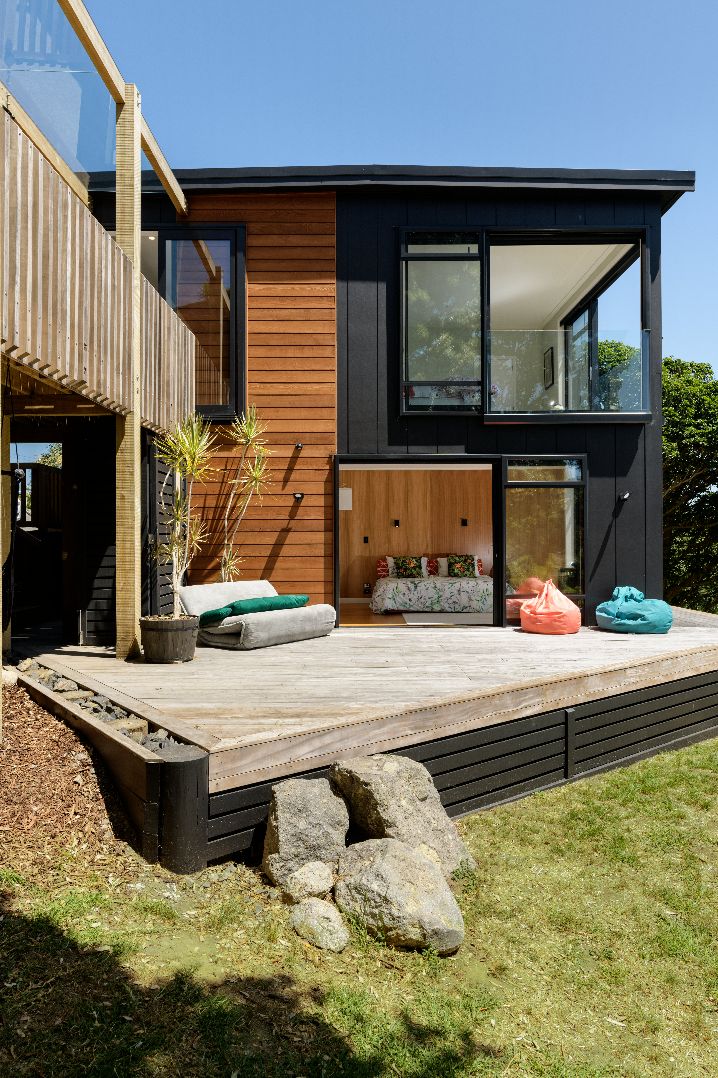 What We Offer
Building Your Dream Home
No two build projects are the same, each come with their own unique challenges and everyone has their own individual needs and what is important to their way of life. We like to be involved in the design phase and believe the best plans are achieved with a team effort of clients, designers and us the construction team working together each adding their expertise and experience.
Taking your time in the planning phase is essential to achieving your desired outcome. Doing your own comprehensive research into products and finishes will go a long way into helping you understand to design your dream home.
When we price a new build we will provide you with a package that will include everything to complete your dream home. This includes insurances, complete project management, earthworks, services, sub contractors, materials, kitchen, appliances, driveway and the list goes on.
If we have not included anything in our price it will be clearly noted in the quote. We will offer everything metioned above in a FIXED PRICE package. We can also be flexible with whats included if you would like to supply certain items.
Free Guide – Learn 10 ways of reducing the long-term costs of your home when undergoing a New build or Renovation
Why Choose Sarich Design & Build
TO Build YOUR Dream HOME
QUALITY WORKMANSHIP
Our work speaks for itself and our company has a passion for delivering a high Standard in Building and craftmanship. Quality workmanship is a priority to us, from day one to completion. Our team individually and collectively take pride in their work and what we deliver. We use a 284 point checklist to ensure we have consistent outcomes every step of the project and to ensure nothing is missed.
ALWAYS EVOLVING
At Sarich Design and Build, we view learning and adapting as an essential part of our business. As we work with you throughout your project, we will evaluate our progress to ensure our systems and processes are providing you with the best possible experience with us. For our business to grow and evolve, we work collaboratively with our clients to ensure we can meet your needs.
QUALITY COMMUNICATION
We work hard to create strong relationships with our clients, and believe this contributes to a positive outcome for everyone involved. We promise to communicate and discuss all progress and potential issues with you throughout your project. We use Buildertrend, a project management software, which you can access at any time throughout the build to chat with us, watch your build's progress, and be kept up to date on any changes.
ONLY WORK WITH THE BEST
Sarich Design and Build has formed solid partnerships with local subtrades who have proven themselves reliable, timely, and trustworthy. As a client, you will benefit from subtrades who share our vision and desire to provide the best quality products and service. Working with trusted subtrades will ensure that your project remains on time, on budget, and of the highest quality.
LICENSED AND QUALIFIED
Our Sites are run by experienced, Trade qualified and Licensed building practitioners (LBP) to facilitate the smooth running of each job.
MEMBER OF CERTIFIED BUILDERS & MASTER BUILDERS ASSOCIATION
Ensures you that you have chosen well, To qualify we need to meet and maintain high standard criteria to uphold our membership of both New Zealand Certified Builders & Master Builders Association to deliver the service you deserve.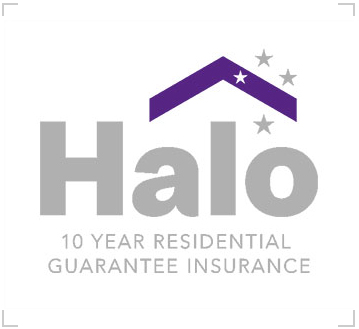 Halo Guarantee
For Your Peace Of Mind
We've got your back when it comes to protecting your biggest investment, your home.
We are partners with New Zealand Certified Builders Association, to bring you Halo – a 10 year residential building guarantee. It's a unique building cover that's only available to people who build or renovate with an NZCB approved builder.
Rest assured that in the unlikely event something happens to your builder or NZCB itself during your building project, you won't be out of pocket. Plus, if you sell your property within 10 years, the guarantee automatically passes over to the new owner.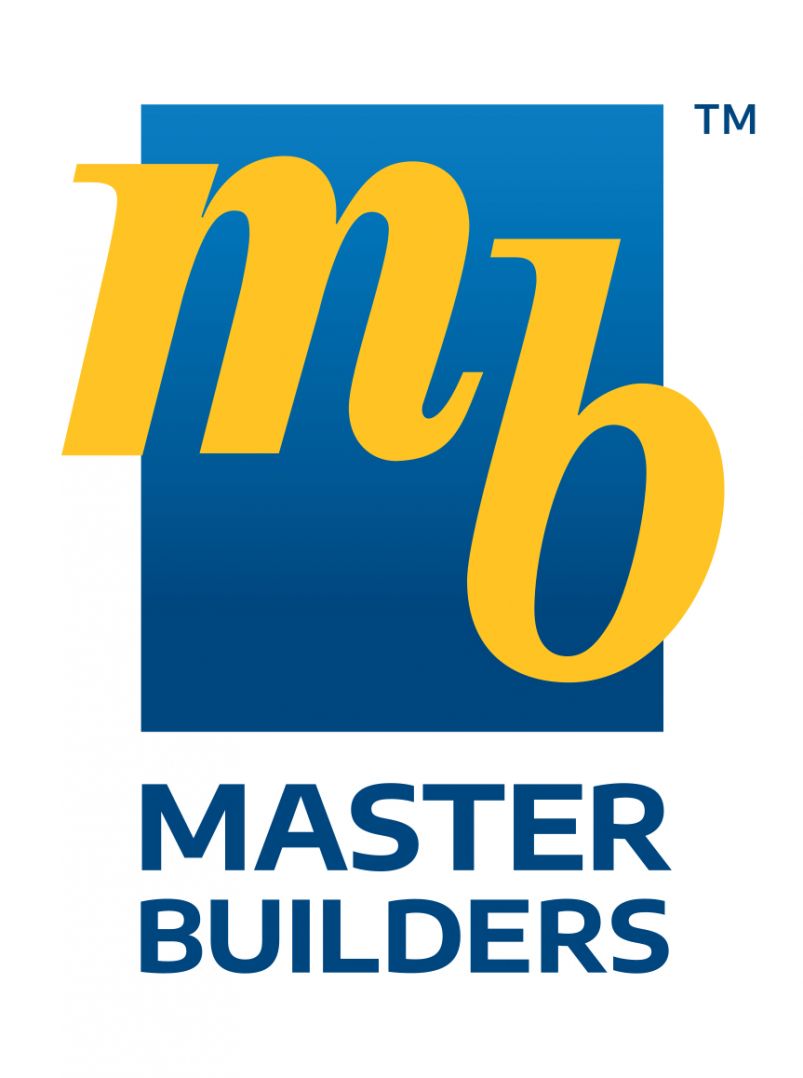 Master Build 10-Year Guarantee
For Your Peace Of Mind
We've got your back when it comes to protecting your biggest investment, your home.
We are partners with New Zealand Registered Master Builders Association, to bring you The Master Build 10-Year Guarantee. To Give you the peace of mind you deserve. With a market leading building Guarantee to allow you and your family to rest easy in the knowledge that, in the unlikely event that something goes wrong with your home build or renovation, RMB will help resolve any issues and finish your home to the highest standard.